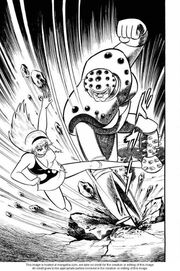 Scissor Claw was a member of Panther Claw and a enemy of Honey Kisaragi. She has a blade/claw on one arm that has machineguns in it. Also she's strong and big.

In the manga honey faces her in a quick battle after Honey escapes Panther claw's truck. Honey only has enough juice for one last flash and turns into a statue to hide in plain sight. Scissor cant find her and leaves. Honey fights her later in a weird subspace by Panther Zora and Honey lops off her head. Then Tomahawk Panther chops her body in half along the waist. Such a useful character.

In the anime She(someone fill this in homie)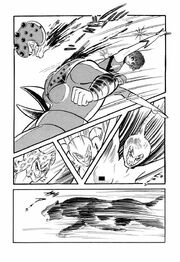 Ad blocker interference detected!
Wikia is a free-to-use site that makes money from advertising. We have a modified experience for viewers using ad blockers

Wikia is not accessible if you've made further modifications. Remove the custom ad blocker rule(s) and the page will load as expected.