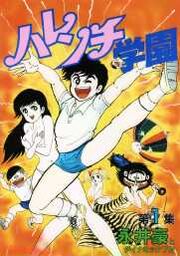 Harenchi Gakuen (Translates to Shameless School) is a manga series written by Go Nagai that started on August 1st, 1968 in Weekly Shonen Jump and lasted all the way to September 25th 1972.
Ad blocker interference detected!
Wikia is a free-to-use site that makes money from advertising. We have a modified experience for viewers using ad blockers

Wikia is not accessible if you've made further modifications. Remove the custom ad blocker rule(s) and the page will load as expected.